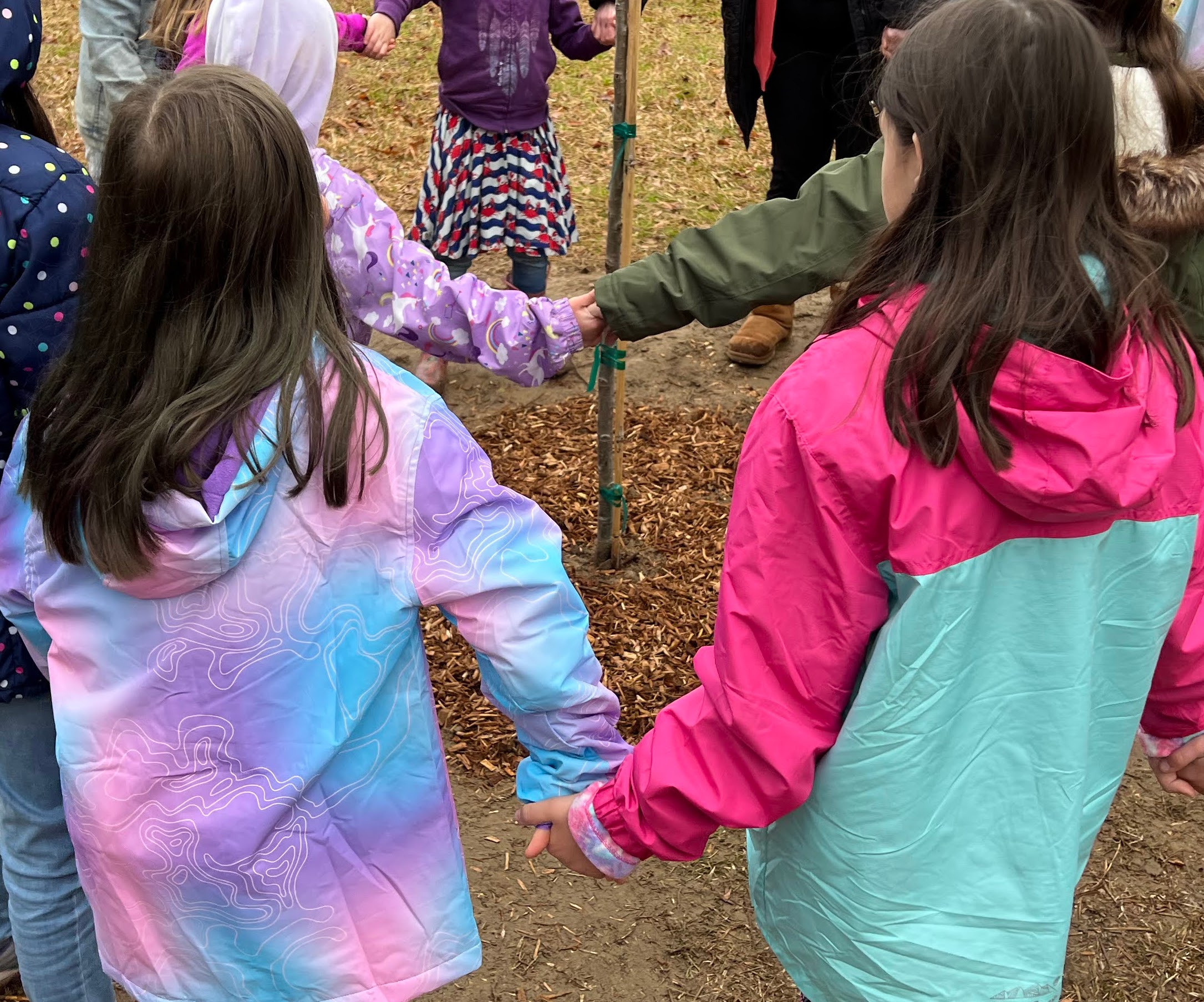 Did You Know?
Did you know Extension Master Gardeners partner with civic and other groups as part of their educational mission? Recently, Suffolk EMG Volunteers participated in the Girl Scout "Tree Promise" Pledge, which includes planting thousands of trees in all 50 states!
EMG Stacey and EMG Intern Kathleen, who's also a Girl Scout Leader, educated the Brownies and relatives of Troop 5292 on how to plant a Black Gum (Nyssa sylvatica) tree. The cultivar they chose of a regionally native tree was added to a small grove at the City of Suffolk's Sleep Hole Park under the watchful eye of Park Supervisor Tim.
Each Girl Scout took a turn digging an appropriately sized hole (with a little help from the grownups), the volunteers removed as much planting medium as possible from the rootball (not easy on a frozen morning), straightened out the roots gently, and returned the tree to the hole. They backfilled with the native soil, ensuring not to cover the root flare, and then mulched with wood chips, leaving the base of the tree bare. The stake was also removed from the tree, allowing it to move in the wind and grow stronger. They celebrated with a friendship circle, followed by snacks. Supervisor Tim and EMG Stacey will return to add more wood chips on a warmer day and to monitor the tree.
Here are a few resources to help you add a tree:
Photos of EMG Intern Kathleen, some of Troop 5292, and Park Supervisor Tim by EMG Stacey.